Long-Term Resident
Posts: 281
Joined: Thu Oct 15, 2015 2:23 am
Location: 'Murca
x 33
x 376
Contact:
Song gave me goosebumps~~~ 8D

IT WILL NEVER LEAVE
1 x
---
TazKat wrote:Song gave me goosebumps~~~ 8D

IT WILL NEVER LEAVE
Hah I understood that NC reference!
Yeah, I'm pretty stoked, too! They've given each kid a stronger personality - I couldn't really tell them apart as a kid aside from the colors they wore. Can't wait to hear more news about the show!
1 x
Lookin' for a fellow music artist to collaborate with? *waves at me*
My Youtube music channel:
https://www.youtube.com/user/JayhanTheMusician
Twitter:
https://twitter.com/JayhanOfficial
Facebook:
https://www.facebook.com/Julia.Jayhan.Handschin
---
The original DuckTales paved the way for quality animation put on an afternoon cartoon block; before that, you ended up with...well. Less impressive entries. Without DuckTales, there wouldn't have been an SatAM Sonic cartoon. There wouldn't have been Rescue Rangers, or Darkwing Duck. Suddenly, the cartoon mattered again.
I'll see what comes. I'd like to say that I won't be disappointed; if this goes under, after all, Disney can forget reviving all the other shows that came after it. But by the same measure, not every reboot has to suck.
After all, I've been pleasantly surprised by Voltron. Sure, the source material, GoLion, was from the former age of Anime, buuuut...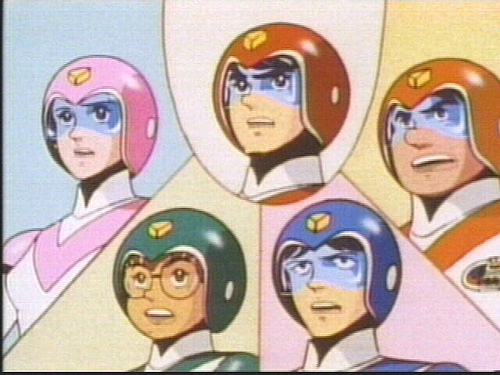 They're 2 seasons into the reboot, and I'm still watching it. Season 3, which comes out this fall? WAAAAAAAHHHH! WANT!
-Erico
1 x
---
Long-Term Resident
Posts: 281
Joined: Thu Oct 15, 2015 2:23 am
Location: 'Murca
x 33
x 376
Contact:
Jayhan: Yep, good ol' NC.

WAIT WAIT WAIT

They rebooted Voltron AND I MISSED IT?!

*adds to watch list*
1 x
---
Resident
Posts: 98
Joined: Mon Mar 07, 2016 1:21 pm
Location: Hoosier-ana
x 442
Flag:
Contact:
Announced at SDCC 2017:
http://www.toonzone.net/sdcc-2017-darkw ... ducktales/
If they don't bring back Jim Cummings there will be blood!
And get extra points if Launchpad fanboys over him.
1 x
---
Challenge Champion

Posts: 362
Joined: Mon May 19, 2014 11:55 pm
Location: USA
x 127
x 684
Flag:
Contact:
I have been excited about Duck Tales, too! Even though it was not my most favorite of the "Disney Afternoon" collection of TV shows. I feel like the people making this show care about putting something of quality out while also keeping in mind that nostalgic fans of the original will be watching as well. I'm looking forward to it.

And also, the confirmation of you know who appearing in the show.... OMG. That just made me want to watch it even more.


And since the Voltron reboot was mentioned. YIS for that reboot! I am a big fan of the original and I am in love with the new one as well. It is also clearly being done by similar people who care about quality and the original fans. This has just been a good time for reboots of nostalgic properties lately. Past reboots of some of my favorites did not go as well so I am so grateful to have these shows and that there is proof that YES, one can make a good reboot as long as one cares about putting out something of quality for the fans.

I do hope Swat Kats goes along this same road when/if it gets the chance.
2 x
---
---
Return to "General Discussion"
Who is online
Users browsing this forum: No registered users and 1 guest