Search found 1136 matches
by MoDaD

Tue Feb 09, 2021 9:20 pm
Forum: General Discussion
Topic: Mickey vs. Miley
Replies: 2
Views: 537
This seems like kind of an ancient criticism, even the artwork is nearly 13 years old :D In all honesty I have no idea what's even on television anymore - I haven't had cable since about the time that was illustrated. I was under the impression that the content-streaming model has since overshadowed...
by MoDaD

Wed Feb 03, 2021 2:42 pm
Forum: What If?
Replies: 15
Views: 1576
About a decade ago there was a joke post I saw on reddit that someone had made - it was an image made like a timeline that had all of the Hanna-Barbera and Cartoon-Cartoon properties organized chronologically in relation to each other. It embraced the old joke theory that the The Flintstones and The...
by MoDaD

Fri Jan 29, 2021 3:47 pm
Forum: Tech Support
Topic: Possible Site Downtime
Replies: 1
Views: 751
Next week (Tuesday, Feb. 2nd) my web host is doing a very large back-end change on how it organizes things. It's supposed to be a seamless transition, but as many file paths might be altered I don't know if that will be the case. So, if you see any SWATKATS.info related websites disappear/break next...
by MoDaD

Wed Jan 20, 2021 4:03 am
Forum: SK Show Discussion
Topic: Bootleg SWAT Kats Art Book
Replies: 12
Views: 2027
by MoDaD

Wed Jan 20, 2021 1:02 am
Forum: Fan Art
Topic: Ty-Chou This and That
Replies: 97
Views: 39226
Welcome back. Sorry to hear that you've had some rough times over the past months - hopefully your circumstances will improve. I know that when people feel down it can be really hard to do things that are usually enjoyed doing, so you being able to start taking up your art again is great news. Look ...
by MoDaD

Mon Jan 18, 2021 6:17 pm
Forum: Fan Art
Topic: Poecat's SK Art
Replies: 43
Views: 19988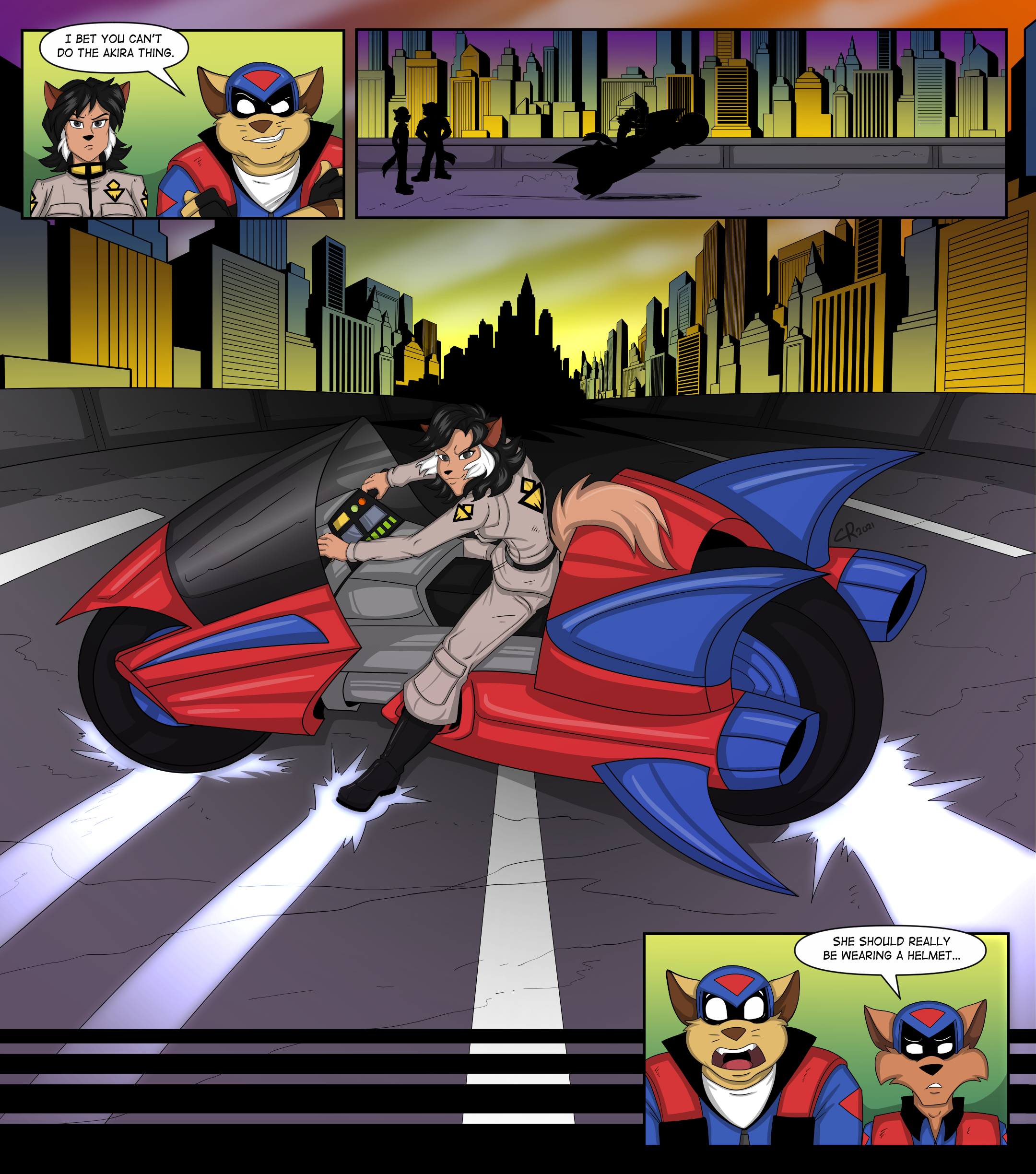 Felina Feral showing off - art by the very talented
@poecatcomix
- visit her site at
http://poecatcomix.com
to view her comics, commission or to join her patreon
by MoDaD

Thu Jan 14, 2021 12:08 pm
Forum: SK Show Discussion
Replies: 12
Views: 3692
TheRedheadedOne18

wrote:

↑

Wed Jan 13, 2021 11:46 pm

Ex: Jake talks about deja vu in one episode and Chance responds with, "deja what?"
by MoDaD

Tue Jan 05, 2021 1:44 pm
Forum: SK Show Discussion
Replies: 1
Views: 483
SWAT Kats is the topic of conversation on the latest Cartoon Dumpster Dive Podcast, which you can listen to here: https://www.cartoondumpsterdive.com/ We start our 2nd season out strong with quite PAWsibily the most action packed cartoon from the 90s, SWAT Kats: The Radical Squadron. Andrew drops so...
by MoDaD

Fri Jan 01, 2021 1:02 am
Forum: General Discussion
Topic: Happy New Year
Replies: 3
Views: 437
Wishing everyone a Happy New Year and all the best for 2021!


by MoDaD

Thu Dec 31, 2020 2:12 pm
Forum: Kats Eye News
Topic: Live-Action SWAT Kats Intro
Replies: 1
Views: 433
Made by YouTube Channel
ColoniaContraAtaca
. This seems to be in Portuguese, so I can only try to infer context, but I'm assuming it's a gaming/twitch promotion of some kind that is also filled with what seem to be various in-jokes/self-references.