Swat-Kats Revolution- Advance Press Release Clarification
TREMBLAY BROS STUDIOSCreator
February 1, 2022

Hello Fans,

I would like to bring a clarification on the advance press release on Kidscreen.com that came out this morning. The great majority of the press release that we internally approved were unfortunately left out on this morning's article. It should be corrected on the subsequent ones.

We want to emphasize that the focus is creating the animated series. The NFT mentioned in the press release was taken out of context as part of what Toonz Group does as a media company.

We are sorry for any misunderstandings.

Kind regards,

Christian

PS: The Kidscreen article also cropped the image a little bit too much, so here it is!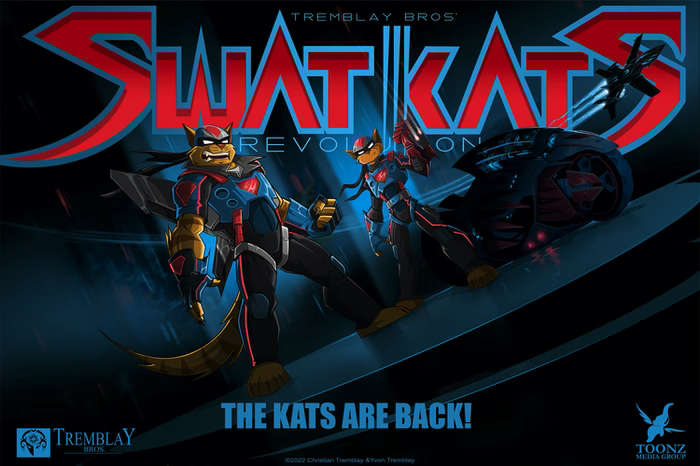 From:
https://www.kickstarter.com/projects/18 ... ts/3420051