Unfortunately, I haven't drawn anything new for Swat Kats for a while. But I thought I'd share my favorite pic that I've drawn so far. I'm a big fan of the possibility of a T-BonexCallie pairing. (Though I know not everyone agrees with this pairing. I am okay with other pairings and no pairings of both characters, too.)
But more than I am a fan of this pairing, I'm a huge fan of T-Bone's crush on Callie. I don't think there is any dispute that she is, at least, important to him and he cares very much about her safety. Unfortunately for him, he is very good at putting his worst foot forward any time he tries to impress her. My personal feeling is that if she ever found out what an adorkable goofball he really is she just might fall for him.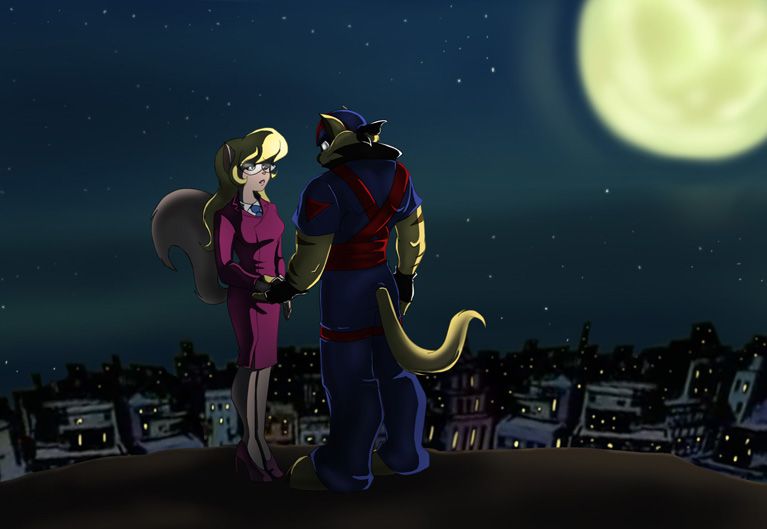 I obviously did not draw the cityscape in the background. I just took a screencap from the show and put it in cuz I got lazy.