TazKat wrote:Hi guys

I was pulled away because some RL things had to be addressed but I'm so happy at the progress being made for the show's campaign. Getting my fan coin felt really great. Will take pictures.

Just saying I'm alive. Hope all is well!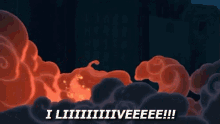 Welcome back and glad to hear you're doing well!